Tipping Competition
Arsenal boss Mikel Arteta defends Bernd Leno after late blunder vs. Chelsea - English Premier League News
Back
ESPN - 2019/12/29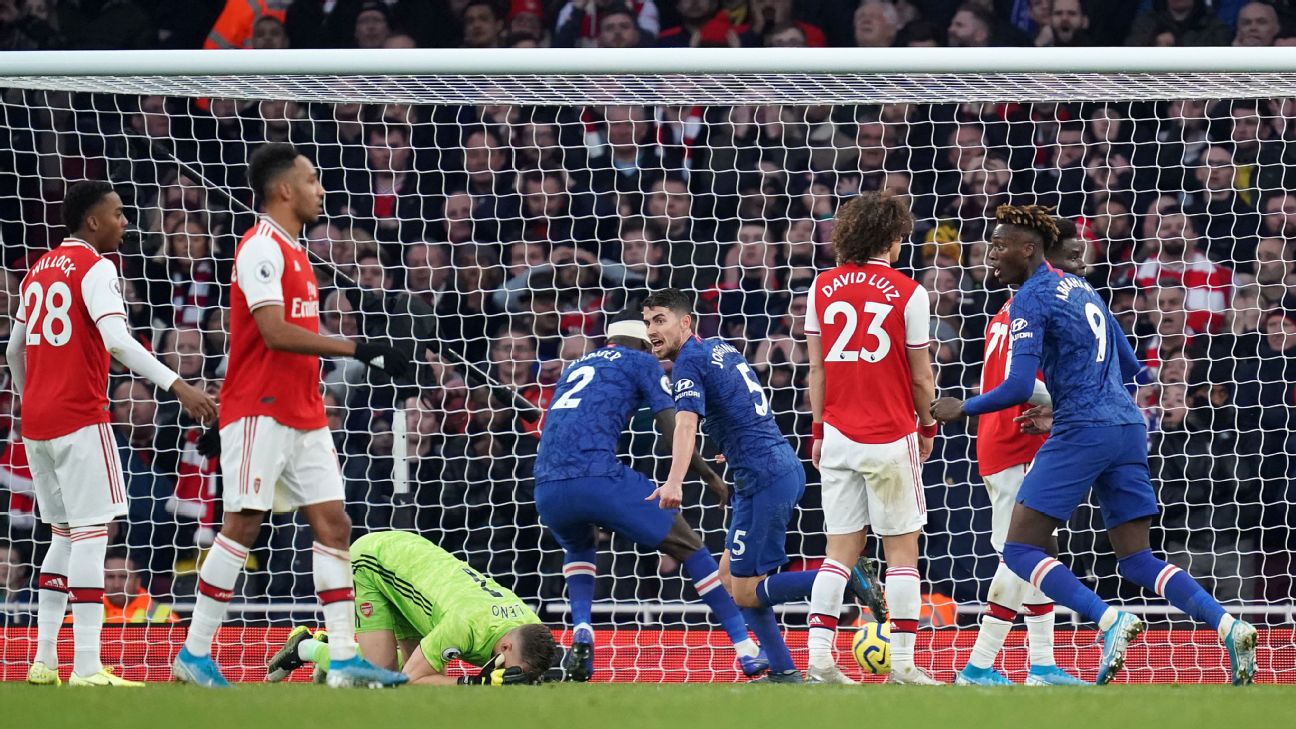 Mikel Arteta's home debut as
Arsenal
boss ends in a painful defeat thanks to a late Tammy Abraham goal. Stewart Robson blames Mikel Arteta for not making the right changes in
Arsenal
's loss against
Chelsea
. Stewart Robson slams the Premier League's sense of superiority after continued VAR controversies. Mikel Arteta suggests a difference in physicality cost
Arsenal
in their defeat to
Chelsea
. Frank Lampard explains how an aggressive half-time discussion helped
Chelsea
beat
Arsenal
.
Arsenal
's new manager Mikel Arteta said his team let themselves down with poor split-second decision-making in their 2-1 defeat by
Chelsea
on Sunday. A mistimed leap from goalkeeper Bernd Leno handed
Chelsea
an easy equaliser from Jorginho in the 83rd minute to cancel out Pierre-Emerick Aubameyang's first-half strike.
Chelsea
then surged forward and Tammy Abraham spun and shot straight through Leno's legs for the winner four minutes later as
Arsenal
were caught out in defence. However, the Spaniard... - Read more at
here