Tipping Competition2021
Manchester City sorry for playing Chelsea anthem after Etihad Stadium thrashing - English Premier League News
Back
ESPN - Mon, 11 Feb 2019 02:44:00 GMT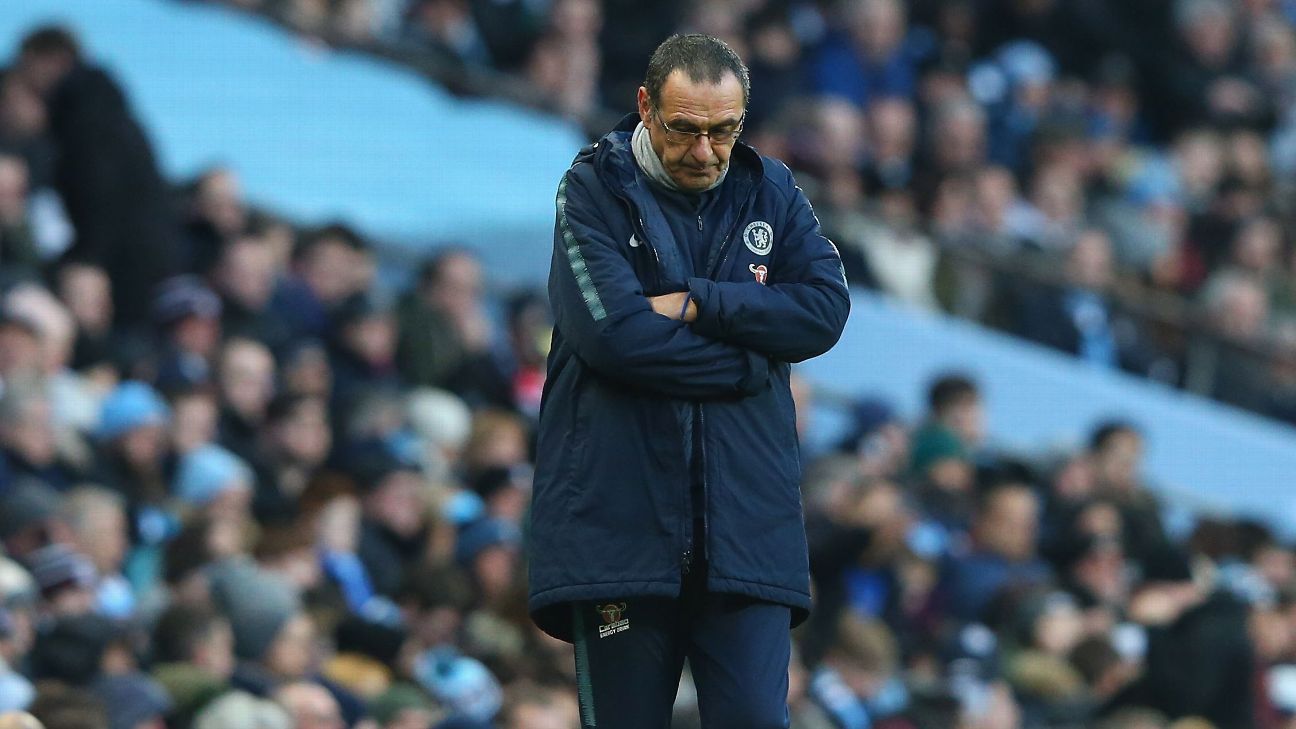 Man City
manager Pep Guardiola credits his players for the turnaround in play, after another big win to keep title hopes alive. Referee Mike Dean hid the hat trick ball from
Man City
's Sergio Aguero following their 6-0 victory over
Chelsea
.
Man City
have apologised for playing
Chelsea
victory anthem "One Step Beyond" after Sunday's 6-0 victory over the Londoners at the Etihad Stadium. The song, by
Chelsea
supporters Madness, is used after wins at Stamford Bridge and was played earlier in the season when Maurizio Sarri's side became the first team to beat City in the Premier League this season. Editors' Picks Watch on ESPN networks in the U.S. ESPN+ is America's home for a host of professional soccer leagues from around the world, highlighted by Italy's Serie A, Major League Soccer, UEFA Nations League and English FA Cup. | ESPN+ schedule Welcome to the 2018 FC 100 ESPN FC's experts ranked the best men's players and managers in world football. Check out the list. How Mourinho unravelled at Man United Fear, paranoia, difficult behaviour and constant battling with club officials and players led to the inevitable, writes Rob Dawson. The greatest game never played When Boca Juniors and River Plate were set to meet in Argentina's most important match, Buenos Aires lost its mind, writes Wright Thompson. - Follow Transfer Talk LIVE - Fantasy: Set lineups, check scores! City have used the song after recent wins over
Chelsea
at the Etihad, but cut it short on Sunday after their humiliating margin of victory.
Chelsea
... - Read More,
Here